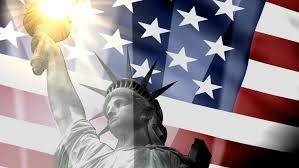 SUGGESTIONS:
Any member, regular, auxiliary, or social who has a problem, concern or suggestion is requested to contact Home Association President Bob Lopata. Many suggestions have been Implemented and problems corrected. We are here to help make your visit enjoyable and relaxing and safe! Always check our website (www.vfw4909.com) and our tote boards at the V.F.W. 4909 for the latest updates and changes!!!


BAND CHANGES Always watch the Band Schedule Boards in the Bar Area and Ballroom and on our website. Bands cancel throughout the year for various reasons and other bands fill in. PLEASE VISIT OUR WEBSITE FOR ALL EVENTS AT THE V.F.W. DUPONT PA. WWW.VFW4909.COM

HAPPY HOURS
SUNDAY: 10:30 AM-12:00 PM- SUNDAY SCHOOL
MONDAY: 4:00 PM-6:00 PM
TUESDAY: 4:00 PM-6:00 PM
WEDNESDAY: 4:00 PM-6:00 PM THURSDAY: 4:00 PM-6:00 PM
THURSDAY: 7:00 PM- 9:00 PM


WELCOME TO OUR CANTEEN!!

Have your Special Function in our Spacious BANQUET HALLS!!!

Our Main Banquet Hall or our Downstairs Banquet Hall are great for Parties,

Weddings, Funeral (Breakfast, Lunch or Dinner),Baptisms, Christenings,

First Holy Communion any Occasion is Great to have Here!!!

Contact Gary at :570-510-2858

All our food is HOMEMADE